6.6 vCloud replication jobs
Tenants with Veeam Backup & Replication 9.5 Update 4 installed at their premises can leverage the new support for vCloud Director, if their service provider offers it.
The first step into consuming vCloud Director resources is to connect as usual to the service provider and scan for the offered resources. The tenant needs to use a vCloud Director account, that is defined as Tenant\Org_Admin: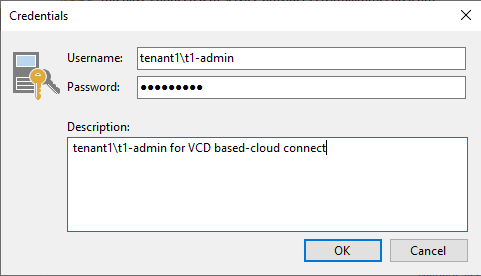 6.45: Login with a vCloud Director account type
Using these credentials, the tenant connects to Cloud Connect and scans for the available resources: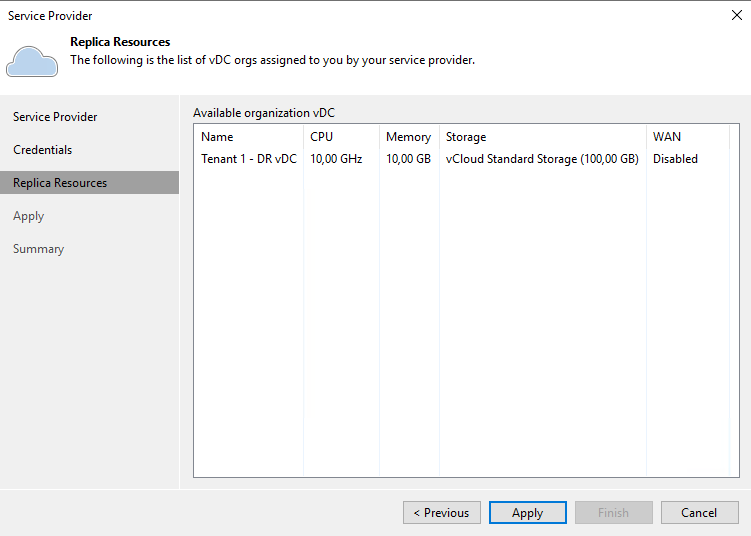 6.46: Scan for new replication resources
The assigned vDC shows up in the Replica resouces, and once the setup wizard is completed, the remote vDC is also visible in the Backup Infrastructure: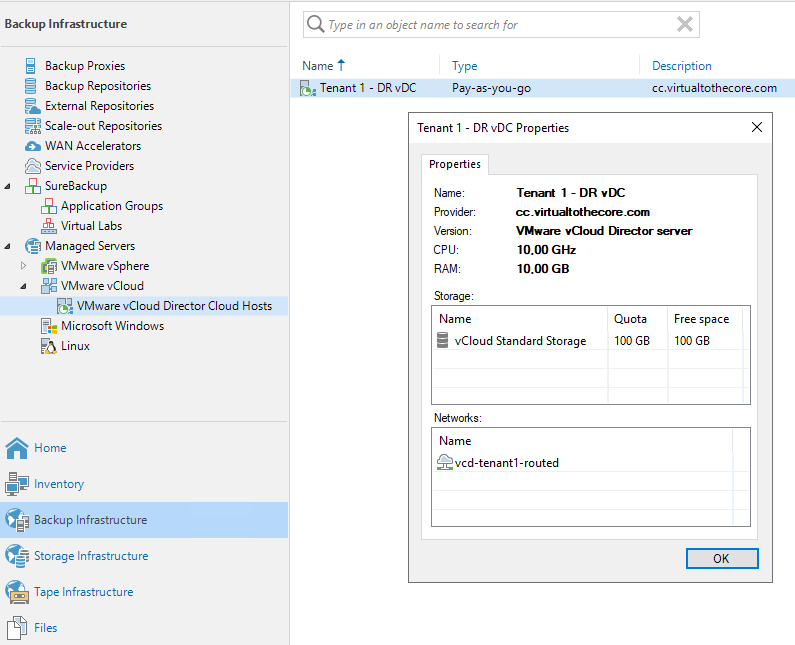 6.47: vCloud Director cloud host
Once the remote vCloud Director is registered, the replication jobs can be configured in the same way as the vSphere ones, using in particular the Network Mapping option to map local networks to the remote ones.
By default, a dedicated vApp names Cloud Connect is suggested and created: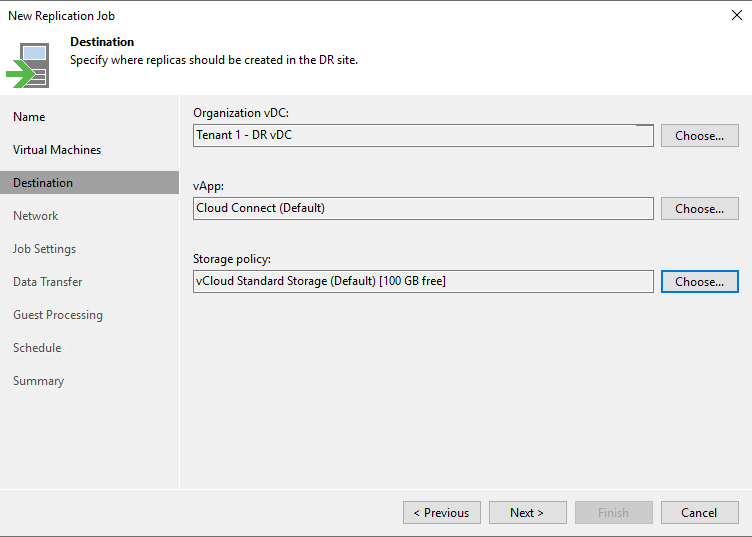 6.48: Destination options in the replication job
Tenants can also specify different existing vApps as targets: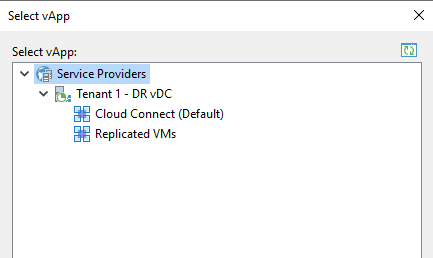 6.49: Select destination vApp
In the Network settings, tenants can map the local networks used by the replicated virtual machines to the remote ones available in vCloud Director:

6.50: Available ORG networks

6.51: Network mapping in the replication job
Once the job is saved and scheduled, VM's are replicated to Veeam Cloud Connect, and the tenant can see them in the vCloud Director environment:

6.52: Virtual machines replicated to vCloud Director
In the tenant environment, replicated virtual machines show up in Ready state in Veeam Backup & Replication, ready to be used for failover activities:

6.53: Virtual machine replicas in ready state