5.6 Restore data from Cloud Connect backups
Once virtual or physical machine copies are safely stored in a remote Cloud Repository, a tenant has successfully obtained an additional off-site copy of his workloads and data. From here, any restore operation can be accomplished even if the original data have been lost at the tenant primary site.
Restore files
The most common operation a tenant would do is to restore files. If the files that need to be restored are not anymore in a local backup, but they are stored in a Cloud Repository, the tenant starts a file restore operation.
NOTE: as of today, only files stored in virtual machines running Microsoft Windows OS can be directly restored from a Cloud Repository. For other operating systems, a tenant needs first to retrieve the entire virtual disk containing the required files.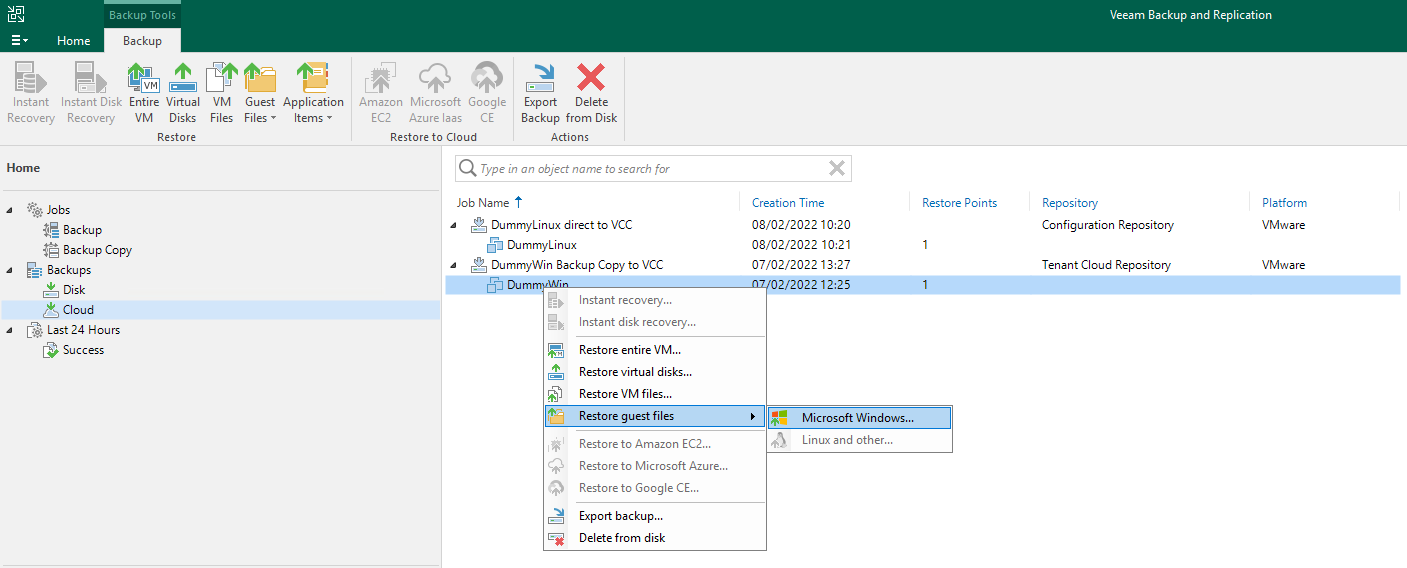 5.27: Restore Windows guest files from a Cloud Repository
In this scenario, the backup browser works exactly like in a restore from a local repository: through Cloud Connect, the backup is mounted directly and transparently in Veeam Backup & Replication, and a tenant can browse the content of the windows file system like it was local: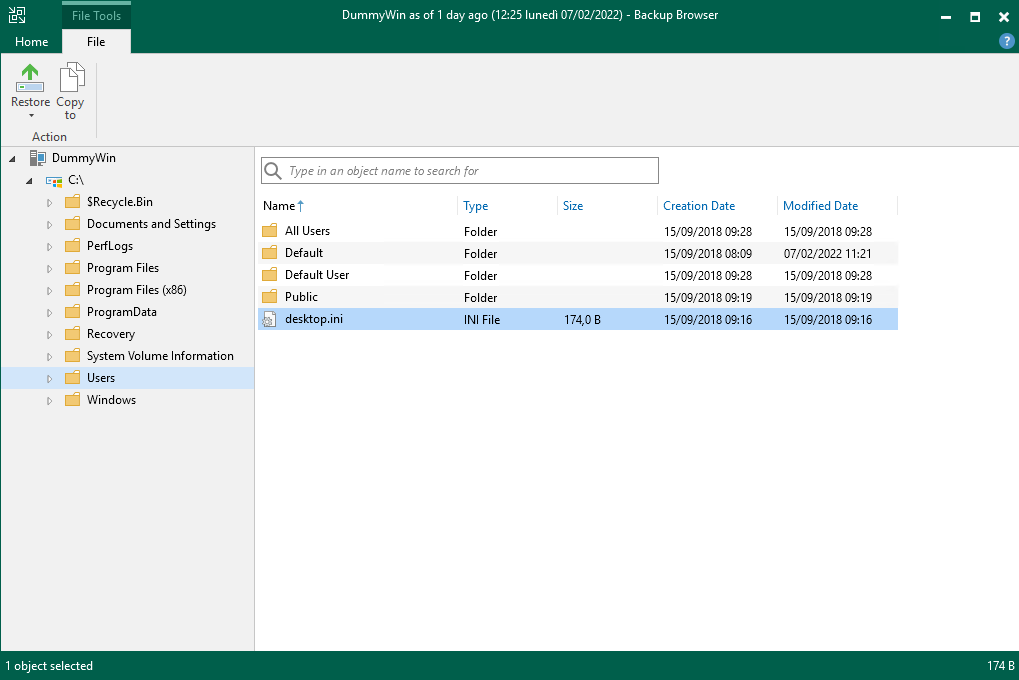 5.28: Restore files from a Windows VM
Finally, also the service provider can monitor the activities done by his users, looking at the History Tab in the Console:

5.29: Cloud Connect history
Restore virtual machines
Another restore activity that can be done using data stored in a Cloud Repository is a virtual machine restore, either of the entire virtual machine, or some of its files.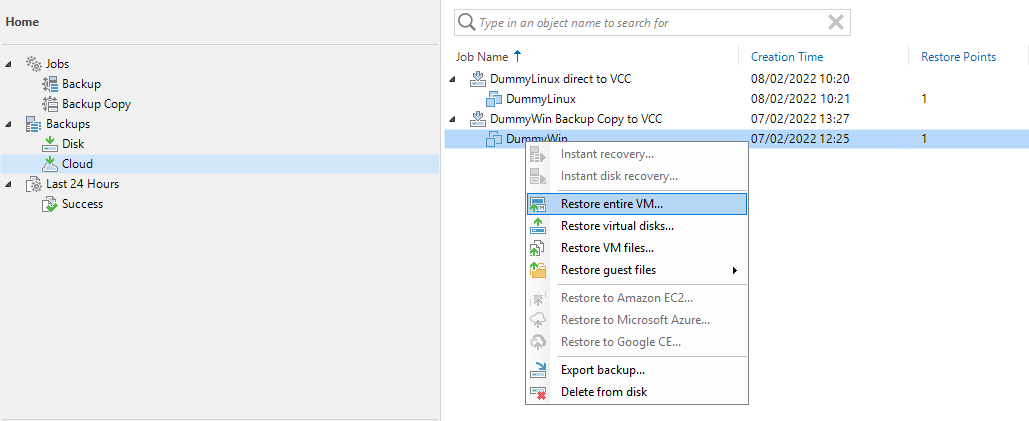 5.30: Select a virtual machine to be restored from a Cloud Repository
Once a tenant selects a virtual machine from the Cloud Repository, he can choose for example to restore the entire VM. A dedicated wizards starts, and the steps are exactly the same as a restore from a local backup file: restore to original location or to a new one, configure target options like host, datastore, folder and so on. The user experience is not changed at all. Once every option is configured, the restore process starts, and depending on the line speed between the tenant and the service provider, the operation could be completed in a few minutes or hours: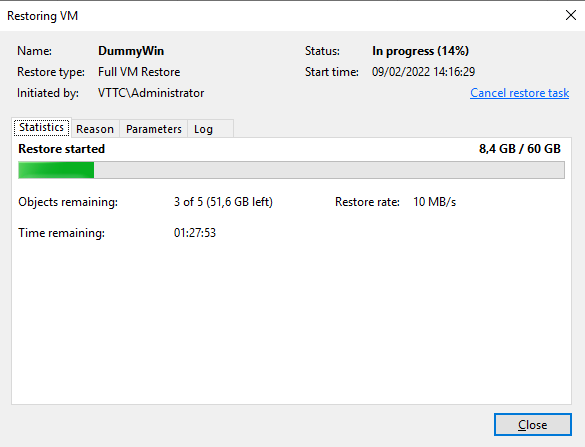 5.31: VM restore process from a Cloud Repository