8.3 Monitoring, alarms and reporting
Monitoring capabilities in Veeam ONE (not limited to the Veeam ONE Free Edition) are limited as of now to backup resources. Replication resources cannot be monitored today.
In the monitoring panel, a service provider can open the Data Protection View, and different information will be available here: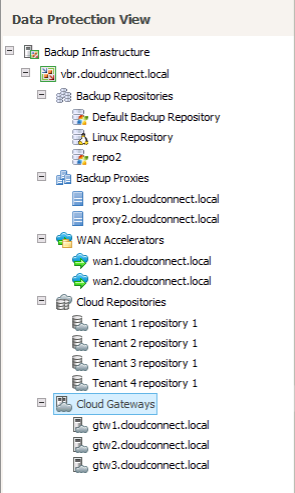 8.2: Data Protection View
From here, a service provider can select one of the Cloud Connect components and see additional details in real time. For example, WAN accelerators usage and data savings: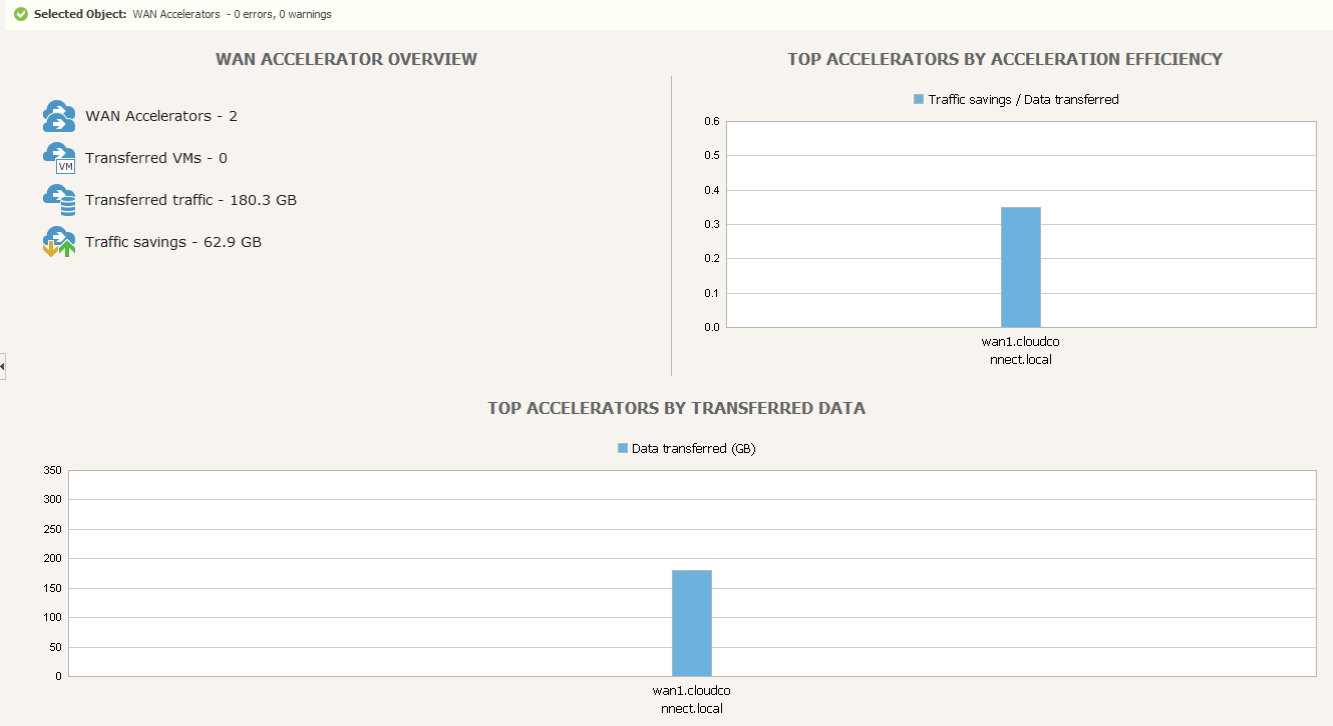 8.3: WAN Accelerators statistics
Other information can be obtained in regards to Cloud Repositories: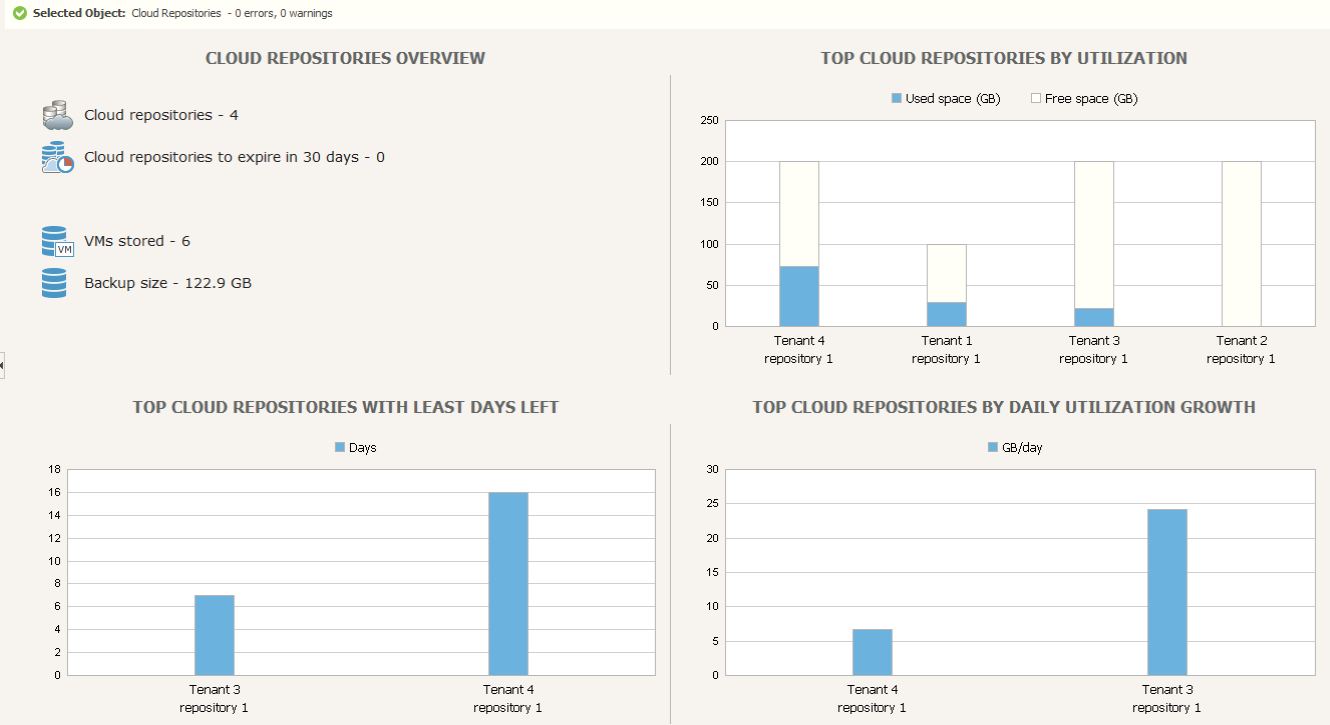 8.4: Cloud Repositories statistics
And also Cloud Gateways: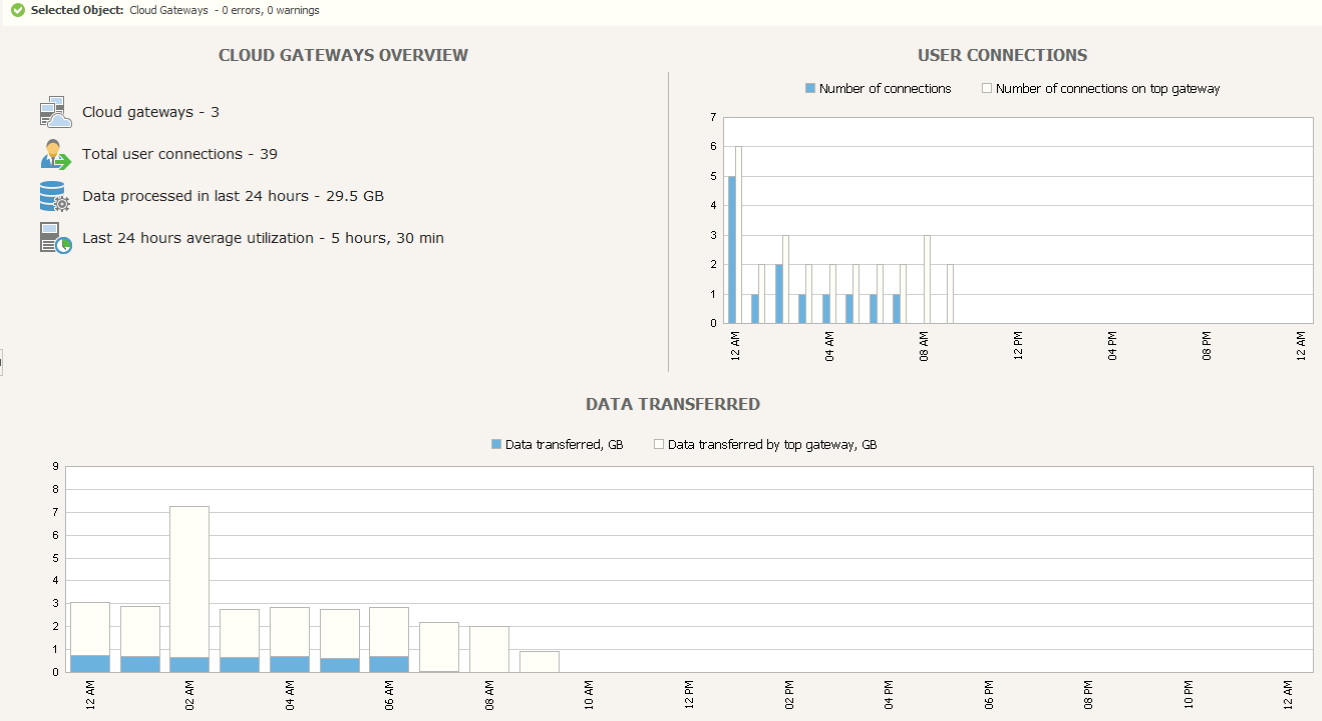 8.5: Cloud Gateways statistics
Reporting
Real time monitoring is of great help for an operations team that has to control the behavior of a Veeam Cloud Connect environment, but it may lack some historical information that could help analyze and predict trends, like storage consumption.
Veeam ONE Free Edition also offers some pre-defined reports that service provider can run for this reason:

8.6: Pre-defined reports for Veeam Cloud Connect
With these reports, service providers can obtain information about the status of their Veeam Cloud Connect environment without having to spend time to create and customize dedicated reports.
NOTE: Reports cannot be scheduled in the Free Edition. Service providers need to upgrade to the Full Edition to have scheduled reporting.
Alarms
Finally, Veeam ONE has a complete set of pre-defined alarms to monitor and be notified about any possible issue the infrastructure can have, both the virtualized environment and the Veeam infrastructure itself.
First, the service provider configures how he wants to be notified about alarms in the general options: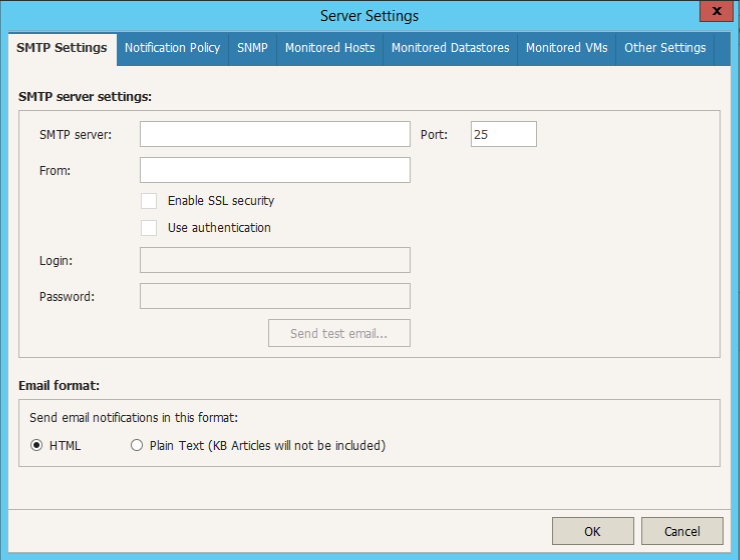 8.7: Veeam ONE server settings
Service providers can configure email settings and use SNMP as the preferred method to receive notifications here.
Once the notification options are configured, different alarms related to Veeam Cloud Connect are available. Here is one example: A service provider wants to be notified if a cloud gateway is not available — as this may cause some issues to the incoming connections — and additional load to the remaining cloud gateways.
There is a pre-defined alarm for this condition. A service provider can access this alarm by selecting Cloud Gateways node in the monitoring pane, then the alarm tab, then the "Defined alarms" option. In the following box, the service provider sees the alarm already created and enabled by default: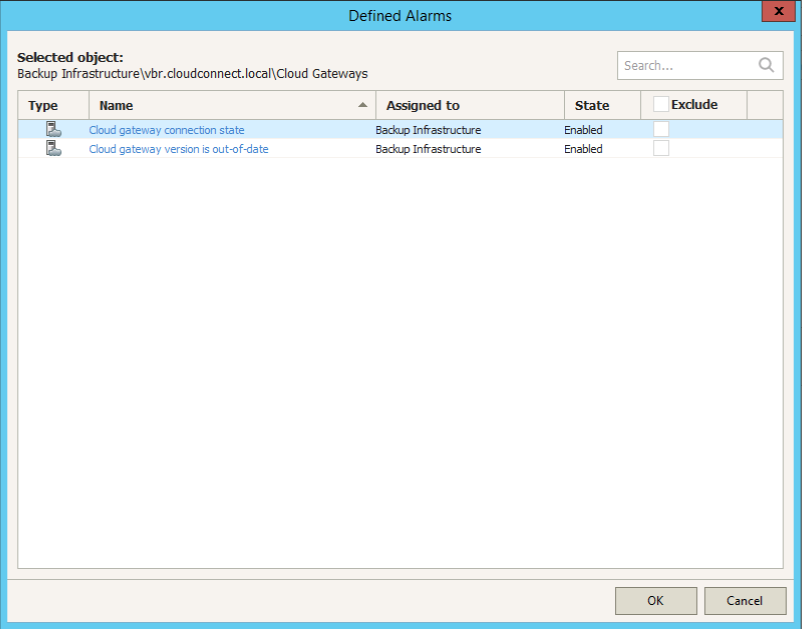 8.8: Pre-defined Cloud Gateways alarms
By editing the alarm, a service provider can configure the rules that trigger the alarm (like how many minutes the cloud gateway has to be unreachable to be considered offline), the actions (send an email, send an SNMP trap, run a script) and a suppression schedule (for recurring maintenance windows, etc.).